Welcome to North Cardiff Medical Centre
The doctors and staff at North Cardiff Medical Centre are proud to offer the highest standard of patient-centred healthcare. We are a progressive primary care organisation focused on providing high-quality services and care for our patients.
The practice is a general partnership comprising of seven GP partners. We work from two sites: Excalibur Drive and 67 Thornhill Road and are recognised as a leading Undergraduate 'Training practice' affiliated to the Wales College of Medicine Cardiff to provide undergraduate education.
We run many clinics for the management of chronic diseases such as asthma and diabetes and offer a wide variety of other medical services including antenatal and postnatal care, minor surgery, childhood vaccinations and well-person check-ups.
IMPORTANT INFORMATION - VISITING NORTH CARDIFF MEDICAL CENTRE (17th June 2022 Update)
The health and safety of our patients and staff is paramount here at North Cardiff Medical Centre. Restrictions across Wales have now been relaxed by the government We do however kindly request that all patients and visitors to the surgery arrive wearing a suitable form of facial protection (unless exempt).
We are unable to provide this protection at the surgery. Patients will need to source their own.
All patients are reminded that we are NOT able to provide walk-in appointments. Patients are triaged via telephone appointment in the first instance. We are now able to offer some face to face appointments. These will be offered when an appointment is booked via telephone or via My Health Online when appropriate.
We thank you for your continued support during these challenging times.
Flu Vaccination Season - ACT NOW! Register for My Health Online!
Flu Vaccination Season is rapidly approaching and in preparation for what will be a very busy time of year for our staff and patients we would like to inform our patients of a few things prior to our appointments going live.
**PLEASE NOTE** - Please DO NOT call our surgery yet with regards to the flu vaccine. We do not have any information regarding the upcoming flu vaccination season. we will update via our website and Facebook as soon as we have further information.
We would like to advise all patients of North Cardiff Medical Centre to register for the My Health Online Service. This not only allows you to order your repeat prescriptions but also to book appointments. This service is available anytime, day or night, which gives you the flexibility to book your flu appointment (when they become available) at your convenience. All flu clinics will be available to book via this service (as well as via telephone). Beat the queues and register now!
To register you will need to either print off the form
here
or pick up a registration form at our reception. Patients are advised that they will need to physically hand in the registration form at the surgery with 2 forms of ID before registration will be processed for safety and security purposes. Patients will also need to be over the age of 16 to register.
Information for patients
Now that the government has removed covid restrictions we would like to take this opportunity to update patients about the services we provide, and how best to access these services:
Face to face and telephone consultations:
We will continue to provide a mix of in person and telephone consultations to meet the wishes of our patients. We recognise that many patients prefer to be seen in a traditional way in person but that many patients may also prefer a telephone consultation.
If requesting a telephone consultation please be aware that although this may occur any time during the morning or afternoon session, this is still a booked appointment and you need to be available to answer your phone.
Please do not book telephone consultations for conditions where you are likely to need a physical examination as this may take up another appointment which could have been offered to someone else.
Prebookable appointments: we are also now able to offer some prebookable appointments, both telephone and face to face, and these may be booked online (Patients need to be registered for the "My Health Online" Service, find more information here) or by phone in the usual way.
67 Thornhill Road: During the pandemic we kept this surgery as a "clean site" and used it for specific vulnerable patient clinics. With the ending of restrictions, we are pleased to inform our patients that you can now book GP and nurse appointments at 67 Thornhill road from the beginning of June. You may book these appointments in the usual way.
Access:
We are aware that one of the most frustrating aspects of seeking medical advice from a GP is getting through on the phone to make the appointment in the first place. We are therefore trying to improve this aspect of our service in various ways:
We have reactivated my health on line as a way of booking appointments online without using the telephone. You need to register to use this service but prepandemic many patients found it very useful and easier to use than trying repeatedly to get through on the phones
If requesting a doctors note/sick note please use the online request form (Available Here) This contains the information the GP needs to issue it. If the GP needs more information or is not able to issue it they will contact you on the telephone number you have given. Sick notes are completed at the end of morning surgery. If you are not contacted you may collect the note from Excalibur drive after 5pm of the day after you have submitted the request. Please do not ring to check it is ready as this blocks phone lines which may be needed for urgent medical consultations.
We also have online forms for asthma and copd reviews, medication reviews, and for pill repeats. Please use these wherever possible as it is more efficient for patients and the service alike.
We are now asking patients to collect their medication direct from pharmacies rather than collecting the prescription from the surgery. There are several reasons for this: if our reception staff are searching for prescriptions they cannot also be answering phones and so sending all prescriptions direct to the pharmacy should help this. If your prescription goes direct to the pharmacy the pharmacy can dispense it in advance so you do not need to take it there yourself and wait for it to be prepared.
If you are ringing with a query which does not need a consultation such as blood results, private forms etc then please avoid ringing before 11am when the phones are most busy with patients booking appointments for that day.
Alternatives to GP:
Please also be aware that, as with everywhere else in the country, demand for GP appointments outstrips supply. Several additional non GP services have been set up to help manage this demand, and we would encourage our patients to use these first wherever possible:
The Choose pharmacy scheme should be used wherever possible and many pharmacies can now treat ear infections, urinary tract infections, sore throats and prescribe oral contraceptives without you seeing a GP (click here to find out which services your local pharmacy can offer).
We have a physiotherapist assessment service who you can see instead of a GP for musculoskeletal problems. They can diagnose, treat, prescribe and refer as appropriate.
We also have a Mental Health Practitioner who you may see for mental health problems instead of a GP and these appointments can be booked with reception in the usual way.
All dental and eye problems should go to the dentist and optician respectively.
If you or an elderly relative requires more help/ care in the home then please ring independent living services on 02920 234234, the GP cannot provide these services.
Hospital waiting times:
We would also like to remind patients that we cannot provide accident and emergency services. If you have chest pain, signs of a stroke, etc then you need to call 999. We appreciate that ambulance waiting times are an issue at the moment but we cannot change that.
Many GP appointments each week are used up with injuries which need to go to the hospital for X-rays to exclude fractures, we appreciate that waiting times in A + E are long but we are not able to provide this service in GP and you will only be advised to contact the hospital anyway.
Many appointments per week are also used up by patients who are either waiting to be seen at the hospital or who are chasing hospital results. Please be advised that NHS hospital waiting lists are extremely long at the moment and we as GPs cannot expedite your appointment unless there has been a significant change in your condition and even then the decision is made by the hospital not the GP.
Please also do not ring the GP for the results of investigations requested by the hospital. It is a GMC (General Medical Council) responsibility that the Doctor ordering an investigation deals with the results and so any queries about these investigations should be made to the consultants secretary not the GP. This is also true for any enquiries about hospital follow up appointments.
Respect:
Please treat our members of staff with respect. Despite some media reports, they have all worked extremely hard during the last few years in often difficult conditions. We appreciate that waiting times in the NHS are frustrating for patients and relatives when they are worried but please do not take this frustration out on our staff. Any abuse whether in person or on line makes staff more likely to leave their roles and makes it harder to recruit replacements, and staff shortages (of which there are record numbers in the NHS at the current time) result in an even worse service.
We hope this information is useful and we can all work together to ensure that you (our patients) are seen by the right service in as timely a manner as possible
The Partners
NCMC
The way we accept urine samples is changing....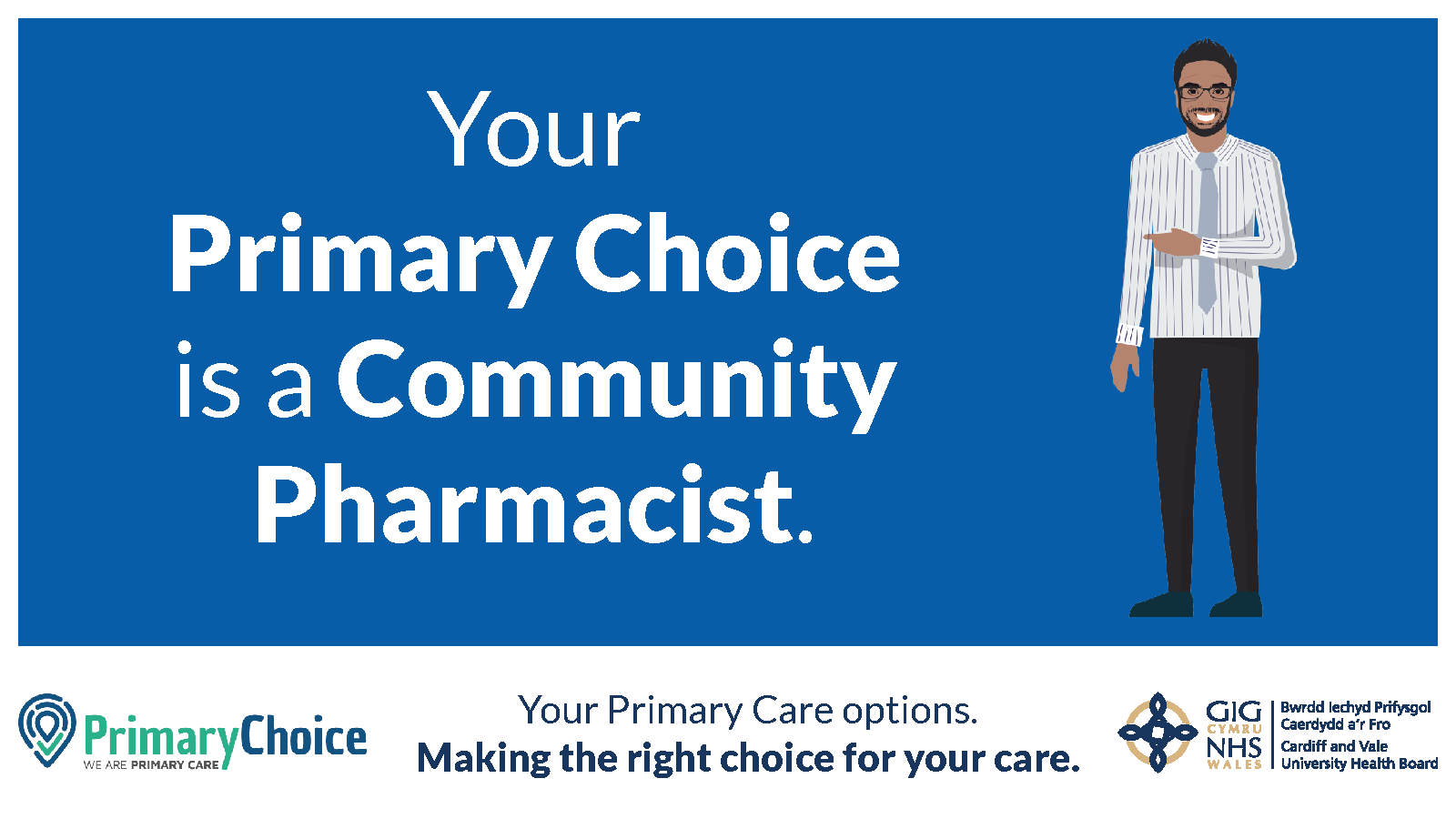 From the 13th of June onwards you won't be able to drop off a urine sample unless you've been asked to by a doctor or nurse.
Some Community pharmacies provided free NHS services for patients with suspected UTI's.
PLEASE CALL YOUR LOCAL PHARMACY BEFORE TAKING SAMPLES TO THEM TO CHECK THAT THEY OFFER THIS SERVICE.
If you're not sure what to do, don't drop off a urine sample; book an appointment with a doctor and tell them about your symptoms.
Why are we doing this?
Most urine samples are given to us to exclude urine infections, though there are other reasons to need one.
Urine infections are more complicated than you might think; there is up-to-date scientific evidence that the way we've been processing urine samples is not the best way of doing it.
We need to keep our practice evolving to stay up to date with the latest national guidelines and provide the safest possible patient care and the best possible experience.
What are the symptoms of a urine infection?
The classic symptom of a urine infection is a painful or burning feeling when you are urinating. This is not the only possible symptom and may not be present at all. You might also experience a more frequent need to urinate, pain in the lower back or tummy, blood in the urine or cloudy, foul-smelling urine.
Some symptoms are not caused by infections. If the cause is not obvious then it is best to book an appointment with a GP to talk about other possible causes of your symptoms.
What should I do if I think I have a urine infection?
You might not need to do anything!
Your body is better at dealing with infections than you might think. Many infections will go away by themselves if you drink plenty of water. If the symptoms don't go away after a few days, then it might be worth contacting your local pharmacy.
If you become very unwell then you should contact a doctor immediately.
Signs of severe infection include fever, vomiting, drowsiness, blotchy skin, difficulty breathing, chest pain and simply feeling very unwell. We may be able to see you at the surgery on the same day, but if we can't then A&E or the GP Out of Hours system can help.
If you have had more than one urine infection within the last 12 months then you should see a GP.
Recurrent infections can be more difficult to treat and will need a review by a doctor.
If you are a woman aged 18-65 then the pharmacy may be able to help.
For men, children and the elderly urine infections are more complicated so will have to be seen by a doctor. Some diseases and conditions such as pregnancy, diabetes, catheters and immune system problems may also make treating infections more complicated and should be seen by a doctor.
Did you know…
Many urine infections will go away by themselves if you drink plenty of water.
The type of symptoms you have can be a more reliable way of telling if you have an infection than a test.
Many people have bacteria living in their urine harmlessly.
In people over 65 years old a urine sample is not accurate.
There are lots of reasons that older people might get drowsy or confused that aren't urine infections.
If you're having lots of infections, then it might be better to go onto a preventer antibiotic.
If you're pregnant, diabetic or have a catheter then you should book an appointment with a doctor.
Children who have urine infections should be seen by a doctor.
Where can I get more information?
Your local pharmacist will be able to give you general advice about urine infections. The NHS website has more information about urine infections. If you are having symptoms and are not sure what to do then it would be best to simply to book a GP appointment.
Asthma/COPD Treatment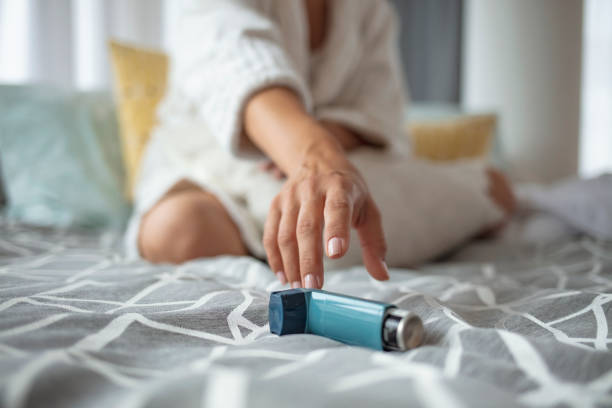 ** Asthma / COPD Bulletin **
North Cardiff Medical Centre are trying to improve the way we manage your Asthma / COPD and reduce our carbon footprint!
Health Hub Wales has developed new Apps for Asthma and COPD that are now available to download for free! You can record your peak flow readings and management plan here. It also has useful videos on inhaler technique and other educational videos that will help you to manage your asthma effectively.
You can download the App here: https://healthhub.wales
How Eco-friendly are your inhalers?
Did you know that inhalers contribute to around 4% of the total NHS carbon footprint?
The reason for this is that many inhalers contain a propellant which is a powerful greenhouse gas. These are called metered-dose inhalers 'MDIs'.
NHS Wales wants to reduce the use of MDIs to less than 20% by 2025.
Here's an example: 1 x Ventolin Evohaler = a 175-mile car journey
There are lots of ways that you can help:
Make sure that you are on the right preventer therapy - If you need to use your salbutamol (reliever) more than three times a week, then you may need a higher dose or different preventer. If this is the case, please let us know and we will review your medication.
Consider switching to dry powder inhalers or alternatives containing smaller amounts of harmful gases.
Make sure your inhaler technique is correct.
Please return used inhalers to a local pharmacy for responsible disposal.
Please attend your annual review!
PLEASE DO NOT STOP YOUR INHALERS. If you are interested in making the switch to an eco-friendly inhaler or want to review your medication please speak to one of our specialist nurses or doctors.
"If I die it will be your fault"
"If I die, it will be your fault" is just one of the abusive comments heard by GP reception staff at the practice, as a new survey launched today shows 75% of staff across the country experience daily abuse from patients.
A new campaign video, launched today by the Institute of General Practice Management (IGPM) aims to help end all abuse towards general practice staff. The video includes real-life examples of patient interactions from practices across the UK, including:
GP staff whose tyres were slashed by a patient who had not been able to get an appointment that day;
A receptionist with Chinese heritage, who received racist abuse and was spat on in relation to the Covid-19 virus;
Daily verbal threats including the common phrase: "If I die, it will be your fault".
Research launched today shows the majority of practice staff (78%) have faced threatening behaviour, racist or sexist abuse from patients, and 83% reporting having called the police for help.
As demand for services at the practice has increased dramatically over the last year, sadly so has the amount of abuse our practice staff have faced.
We're taking part in this national campaign to highlight the good work practices like ours are doing, and make a plea to the public to be patient with our staff, instead of attacking them. We've worked throughout the pandemic and have done our absolute best to support patients. We're calling for the abuse to end now.
The survey of 571 GP practice managers showed that 83% have had to remove a patient from the surgery due to multiple incidents towards their team. Other recent research from an NHS Staff Survey showed that 14.9% of respondents had been subjected to physical violence while in work. Much abuse goes unreported and national annual data on physical assaults against NHS staff are no longer published. The 'If I die it will be your fault' campaign aims to raise awareness of the zero-tolerance approach to abuse and encourage all practice staff to feel confident about reporting incidents.
General Practice Data for Planning and Research (GPDPR) Patient Data Collection
An increasing number of Practices in Wales are receiving communications from patients noting their 'Dissent from secondary use of GP patient identifiable data' either via a template letter, email or verbally. This is following a notice for NHS Digital in England for daily data collection under General Practice Data for Planning and Research (GPDPR) service.
This data service does not presently apply to General Practice's in Wales and is specifically for those Practices providing contracted services to English residents within England.
The increasing number of requests are likely to be due the fact that English residents have until 23rd June to notify their English GP practice that they wish to 'opt-out' of this data collection due to start on 1st July 2021.
Patients at North Cardiff Medical Centre, and across Wales, are not affected by this service and do not need to submit any documentation to the Surgery.
North Cardiff Medical Centre Update
Message to patients
We would like to take this opportunity to thank our patients for their understanding about the changes we have had to make during this time. This has been a steep learning curve for staff and patients alike and has changed the way general practice is delivered. We believe it would therefore be helpful to share with you what these changes are and how we can all work together so that we can continue to deliver safe and effective medical care to all our patients.
Telephone first
All first contacts with the surgery should now be via the telephone rather than in person. Prescriptions and other paperwork can now be collected from the window rather than the desk. This is to reduce footfall into the surgery building to keep all our patients and staff as safe as possible.
Many consultations can be completed entirely over the telephone but if the clinician needs to see the patient in person then they will make arrangements for this to happen in as safe a manner as possible. It is to keep these patients safe, many of whom may be vulnerable, that we ask everyone else to use the telephone or the window.
Photos
If your clinician feels a photo will aid making a diagnosis then you will be asked to send one to our photo email address ncmcphotos.w97015@wales.nhs.uk . Please make sure all photos are clear and clearly labelled with your name and date of birth and please do not send photos to this address without having made a telephone appointment. If you are asked to send a photo then please send it as soon as possible. If the photo is necessary for diagnosis and is not received during the session when you have made the appointment then you will not be contacted and you will in effect miss that appointment. You will need to make another appointment in a similar way as if you did not attend an appointment when all consultations were face to face.
PLEASE NOTE - any photos submitted without making a prior appointment will be deleted. This email is ONLY for images requested by our clinical team.
Alternative Services
Like many other surgeries across the UK we have noticed an increase in later presentations of cancer symptoms so we need to encourage these patients to come forward earlier and make it easy for them to do so. There has also been an increase in consultations for minor conditions. Please be aware that every patient contact whether by phone, email or e consult needs to be fitted into an appointment slot with a GP and there are no more of these than previously, so please help us to help you by only asking for a GP opinion only when necessary. Please consider whether Choose Pharmacy, an alternative health professional or over the counter medication would be more appropriate. Information on these services is available via the links below:
"Choose Well" - NHS 111 service (for information regarding Choose Pharmacy)
"Primary Choice" - Cardiff and Vale University Health Board (to help patients take the best route to treat their condition)
Find your local Sexual Health Clinic
We want the improved access by various means to improve health outcomes for our patients but we cannot do this if this ease of access means our appointments are taken over with minor self limiting illness. Please help us to keep more appointments free for patients who should be presenting to a clinician, particularly those with serious medical conditions or cancer symptoms.
We hope this information about our new way of working is helpful and once again thank you for your understanding over the last year
North Cardiff Medical Centre Partners
My Health Online
My Health Online
PLEASE NOTE THAT DURING THE CURRENT COVID-19 (CORONAVIRUS) PANDEMIC WE ARE CURRENTLY UNABLE TO OFFER ONLINE APPOINTMENTS. PLEASE CALL THE SURGERY TO MAKE AN APPOINTMENT. MY HEALTH ONLINE CAN STILL BE USED FOR REPEAT PRESCRIPTION REQUESTS.
My Health On Line is a new online service brought to you from NHS Wales and offers patients the convenience to book appointments and order repeat prescriptions online.
If you wish to register to use the My Health On Line Prescription and Appointment Service please print the form below and bring it to the Practice Reception along with proof of identity documents.
Proof of Identity is necessary to protect patient confidentiality. Identification documents should confirm your full name, residential address and date of birth. Ideally this will include photo ID such as a passport or new style driving licence and an appropriate household bill.
For further information visit the MHOL website at www.myhealthonline-inps2.wales.nhs.uk
Do You Wear A Hearing Aid?
If the answer is YES, we have an induction loop system at our Excalibur Drive site and a portable system at Thornhill Road. If you wish to utilise the portable facility, please advise when you telephone or attend reception.
Car Parking at Sainsbury's
We have an agreement with Sainsbury's that entitles our patients to park in the car park for the duration of their business with the practice. Should you have any difficulty, please inform reception in the first instance.
Keep up to date with the latest practice news
Newsletter
To receive future editions of the newsletter straight to your inbox sign up below.